Perhaps one of the most popular free S60 applications ever is Calcium Calculator. The simplicity of it and ease of use makes it so much nicer to use than the built in calculator and it works great on the Nokia E71. It gives you more of a one-touch feel compared to the built in calculator which makes you scroll around to the functions you are trying to use.
Check out the photo of Calcium Calculator on the Nokia E71.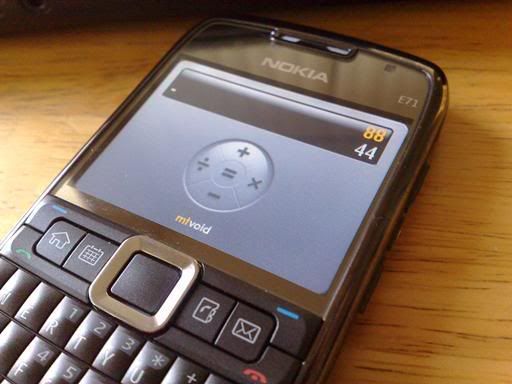 Probably the only complain I have is the lack of calculations shown because it only gives you two lines in the number display. So this application is more for simple calculations. You might want to use the built in calculator if you plan on crunching out lots of numbers.
Click here
to download Calcium Calculator for your Nokia E71. Make sure you download the 3rd Edition version.