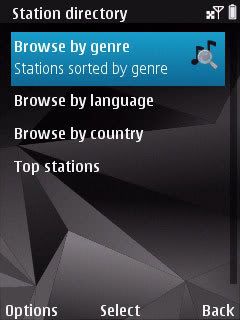 One of my favorite S60 applications is Nokia Internet Radio. There are so many stations to listen to and I've noticed that the list grows bigger and bigger over time - on my Nokia N82 that is.
What about the E71 version of Nokia Internet Radio? This should be pre-installed on the E71 but I don't see it. I went to the Internet Radio
download page
and didn't see a version for the E71. I downloaded and installed the E65 verson but it shuts down after a few seconds of use. Really crappy.
Has anyone got any other versions of Nokia Internet Radio on your Nokia E71? If not I'm hoping Nokia comes out with a version fast. With this huge battery I can listen to it all day.
Shame that it's not already installed on my phone.