One of the small flaws of the E71 and other S60 phones is the settings arrangements. People new to S60 always have a hard time trying to figure out what does what and where to find certiain tasks.
For instance the screensaver of the Nokia E71. I hate how it's so buried deep down in the phone and hard to find. I'll show you how at the end of the article.
There are a few different settings you can have when your phone goes into screensaver mode.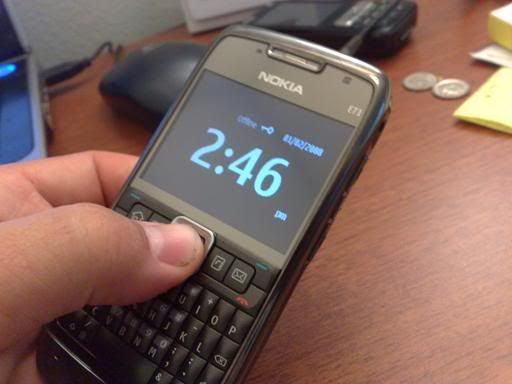 First up is my favorite - None. This is a blank screen and a hell of a battery saver. If you need to know the time and status of your phone just hold down the center d-pad button and it will show up for a few seconds, just like the picture above. I don't know why all S60 phone's don't have this option, especially battery drainers like the Nokia N82.
Next is Now Playing screensaver. Not sure why they called it that but this is pretty much the generic screensaver that comes with all Nokia S60 phones, but a little prettier. It's a little hard to see and kind of pointless in my opinion. I'm sure it drains more battery than the "none" setting. See the image below (it's kinda hard to get a picture of it)...
And lastly is the animation screensaver. This is all for looks. If you know your going to be near a power source then why not. Right? The gradients move around in nice colors, check out the image below and imagine more colors...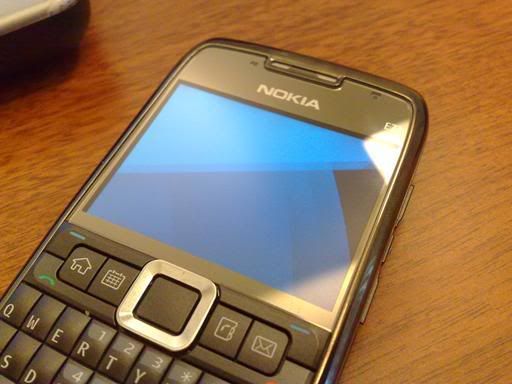 To change your screensaver go into
Menu > Tools > Themes > Power Saver.
Enjoy!
What screensaver do you prefer?