If your looking for a full list of product codes for the Nokia E71 look no further than another fellow E71 blog I found. The
Nokia E71 Blog
is compiling a list of product codes that many will find extremely valueable.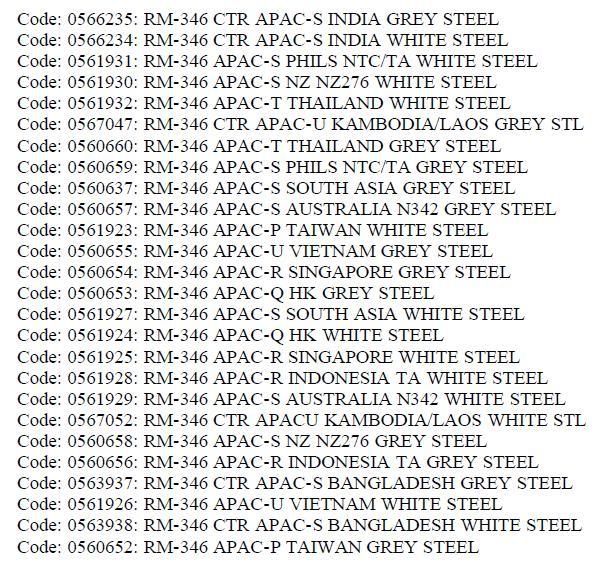 Using a program on your computer called Nemesis Suite you can change your product code to another version if your in need of certain languages or small features your version might not have. I have no experience in doing this, I just got this information from
this article
at Blink Thinks blog.
I don't think that image above is the full list of product codes.
Click here
to see the compiled list of Nokia E71 Product Codes at The
E71 Blog
.