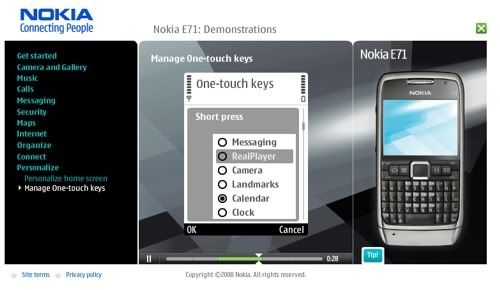 Nokia has made public there official E71 demonstrations page where they show you a basic interactive overview of how the UI of the phone works. They cover the E71 calls, music, messaging, camera and gallery, security, maps, internet, organization, connection, and personalization. Each section gives you a video slideshow the different topics along with tips off to the right.
If your not familiar with a Nokia Eseries device or Symbian S60 3rd Edition you should probably take a look at this page.
Click here
to go to the Nokia E71 demonstration page.