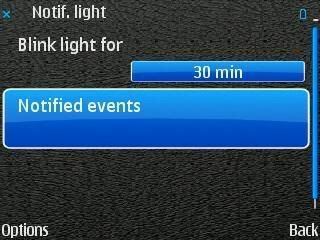 No doubt one of my favorite little features on the Nokia E71 is the notification light. I wish all Nokia smartphones had this feature, and perhaps the best part about it is how customizable it is.
You can choose to be notified of missed calls, text messages, sms messages, and emails along with changing the amount of time your E71 will blink after the event happened.
In order to save battery life I keep mine set at 30 minutes as I don't need my E71 blinking all damn day. I usually check it every half hour anyways if it's not on me.
To customize these settings go...

Tools > Settings > General > Personalisation > Notification light. Here you will find the options that can be changed to your liking.

Change the blink time...




And change the notified events...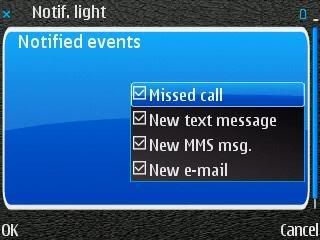 If you want you can turn off the blinking light altogether.