I just came across this really great looking theme by S60 theme artist
Blue Ray
. This one is called Glow Wave and has some very unique colors. More importantly, this is one of the most complete custom folder icons packs I've seen for newer Eseries phones like the E71 and E66.
Check out how the menu folders looks on my E71...
Complete!


In the Connectivity folder all the icons are custom. In the Office folder most are custom. Communication folder - all custom. Tools folder - almost all.

A few negatives though. Some 3rd party icons are not customized like Calcium, Conversation, Internet Radio, Nokia Email, Mobbler, Gmail, JoikuSpot, Seven, Swim, Shozu. I can live with that.

One thing that still bugs me about every single custom theme I've seen is

nobody seems to be able to customize the icons on the homescreen for Nokia Messaging latest emails

. They show up with the calendar entry icon.

Example...




Those first three lines are emails, not calendar entries.

Regardless, this is still a great looking theme, and he has some other really nice ones.

Check out Blue Ray's preview of this S60 theme...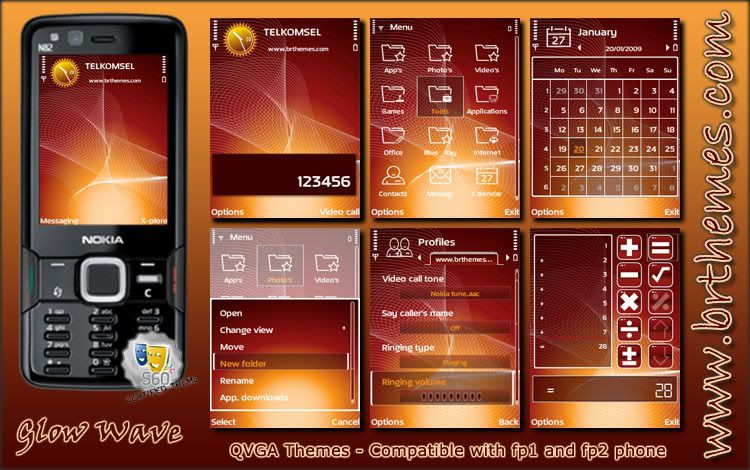 Click here to visit the download page and check out more of his themes.